Imagine That Museum
We are doing advanced ticket sales to insure we do not go over our 25% max capacity. We have safety protocol in place following CDC guidelines. We have a full time staff member who sanitizes the toys and the facility all day every day. We offer unique outdoor 100% socially distanced programming for families and just for adults. We offer outdoor exercise classes for ages 0-5, 5-12 and for adults for those who do not wish to come indoors at this time. Check out face book for details!
Hours of operation:
Sunday: 10:00 AM — 4:00 PM
Tuesday: 10:00 AM — 2:30 PM
Wednesday: 10:00 AM — 2:00 PM
Thursday: 10:00 AM — 2:30 PM
Friday: 10:00 AM — 4:00 PM
Saturday: 10:00 AM — 4:00 PM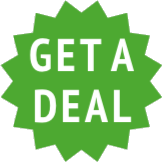 15% off your total entry for the month of July.